#005: Which coffee type are you?
Arabica, robusta, liberica - pick a side
Hello, Ashley here. Welcome to another edition of Three Quarters, a newsletter about coffee and coffee culture.
Once again, I have promised a case study edition and sadly have to push it to next week, again. It will be about Zimbabwe and it's been really interesting to write so far. It's just not ready yet and I wouldn't want to share it half-finished.
Instead, this week, I thought I would focus on the three main coffee types we drink: arabica, robusta and liberica.
---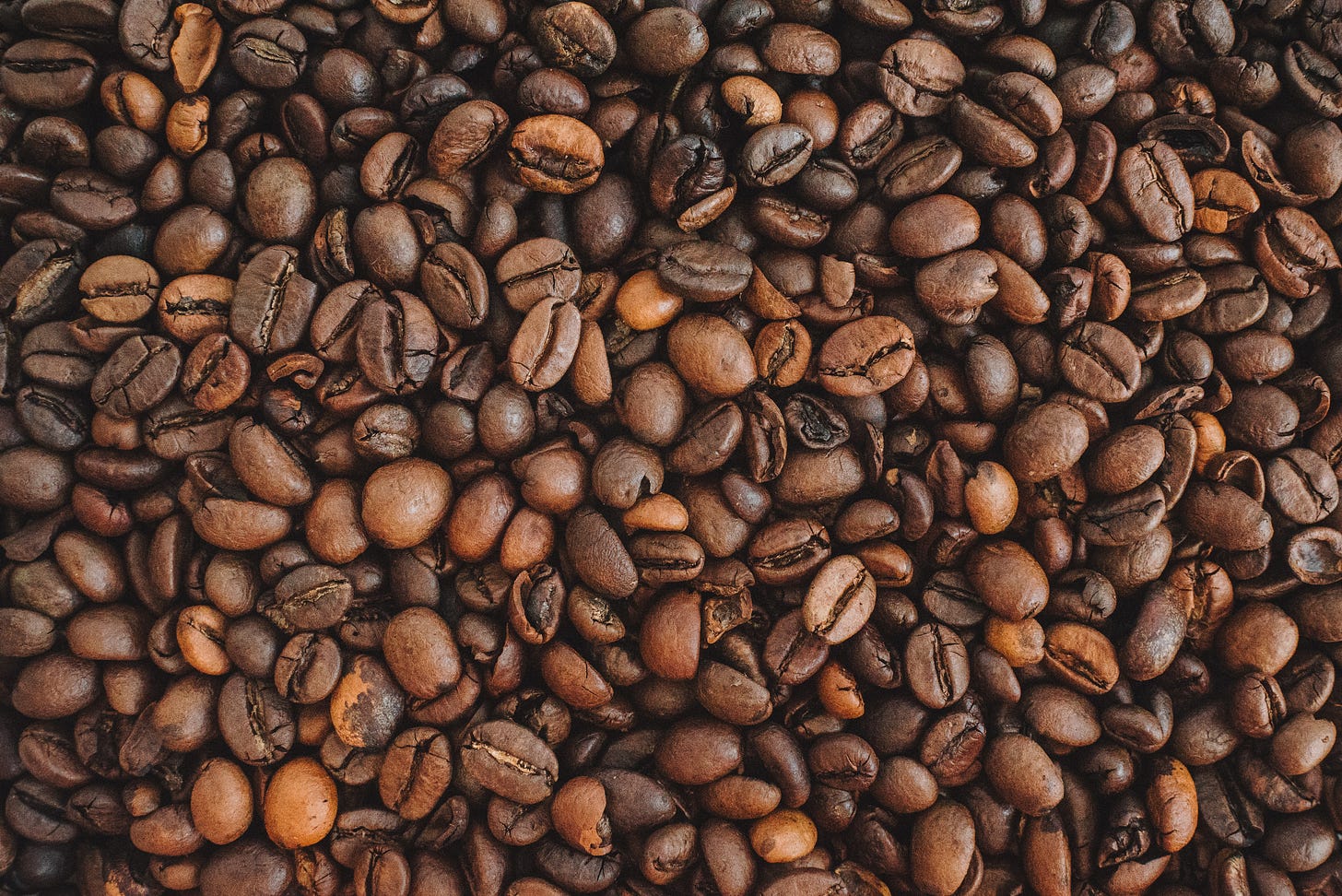 Arabica
Where it grows: Originally Ethiopia. Now you can find arabica growing around the world from Brazil and Costa Rica to Rwanda to India. The plant likes humid conditions with some shade and grows best at elevations of at least 600 metres above sea level. The highlands of southwestern Ethiopia are perfect.
Caffeine content: 1.61g caffeine per 100g
Arabica is the world's most popular coffee. It is the most widely grown, most widely drunk and as such makes up around 60% of global coffee production. In terms of taste, Arabica is known for a slightly sweet taste, with tones of chocolate, nuts and caramel. However, these can differ between the different varieties of arabica. One of those varieties, for example - Kona - is grown exclusively on the slopes of two Hawaiian volcanoes, Mauna Loa and Hualalai. The result of the arabica plant grown in these volcanic soils is a sweet and spicy coffee that retains arabica's light body.
Robusta
Where it grows: West and Central Africa, South Asia. In contrast to arabica, robusta coffee grows at lower altitudes and can withstand hotter temperatures. However, it still needs a good amount of water to keep it healthy. This makes Vietnam, the world's largest producer of robusta, a perfect setting for growing robusta due to its varied weather patterns.
Caffeine content: 2.26g caffeine per 100 g
Robusta trails arabica to be the world's second most popular variety. I liked a segment from James Hoffman's book The World Atlas of Coffee in which he discusses robusta, describing its taste as "wood and burnt rubber". Not a ringing endorsement. The substantially higher caffeine content gives robusta a bitterness that turns off many drinkers.
Robusta is cheaper to produce due to its resilience when growing and as such, most robusta that is produced ends up in large, mass-produced blends that tend to be turned into instant coffee and sold to those who favour a speedy brew over a tasty one.
Liberica
Where it grows: Originally Liberia in West Africa, hence its name. Nowadays, it can be found more commonly in Asia and South America. Most notably in Indonesia, Malaysia and the Phillippines.
Caffeine content: 1.23 g caffeine per 100 g
Liberica is the third most popular coffee variety but remains rare, only accounting for 3% of global coffee production. It is similar in taste to robusta but has much lower caffeine content. The smokier taste of liberica gives it the body to match that of the robusta, but due to its low production worldwide, it seems difficult to get hold of outside of the countries in which it is grown.
So, which coffee are you? I'm fairly loyal to the comfort blanket that is the arabica. As I've said previously in this newsletter, very little beats Ethiopian arabica for me. But maybe you're more courageous and plump for a strong robusta or a rare liberica?
Some further reading, if you fancy it: Eden Project's Arabica coffee profile - one of Eden Project's many interesting online resources about coffee.
---
What I'm drinking this week
This week, I'm enjoying the classic chocolately taste of The Baron from Climpson and Sons and Brazil's Daterra Estate. It's roasted from the catuai variety, a derivative of arabica that accounts for almost all of Brazil's coffee production. For me, it's a perfect example of a coffee that has just the right balance of sweetness and bitterness, leading to a satisfying brew.
You can order a bag or visit their shop on Broadway Market in Hackney, London.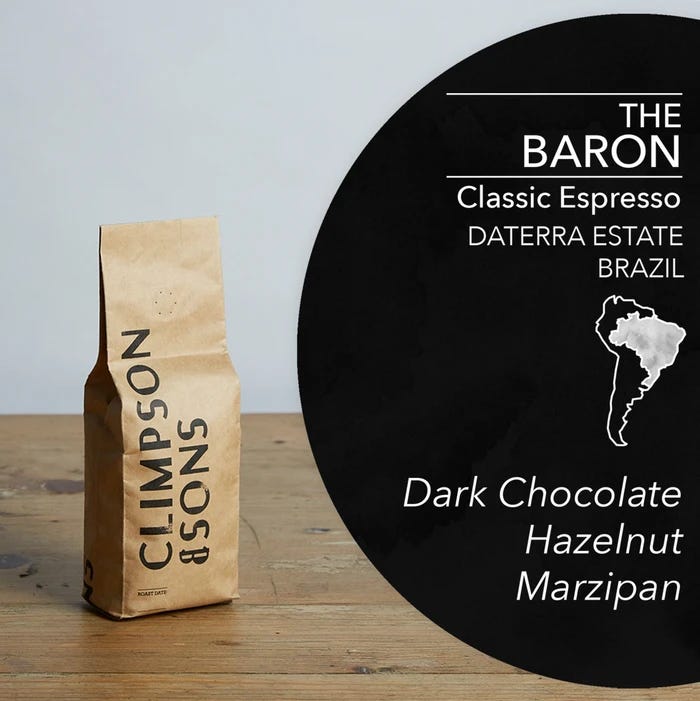 ---
The Fourth Quarter
In this final section of the newsletter, I share one non-coffee related link that you might enjoy too. This week, comedy wildlife photography:
The Comedy Wildlife Photography Awards - the 2020 finalists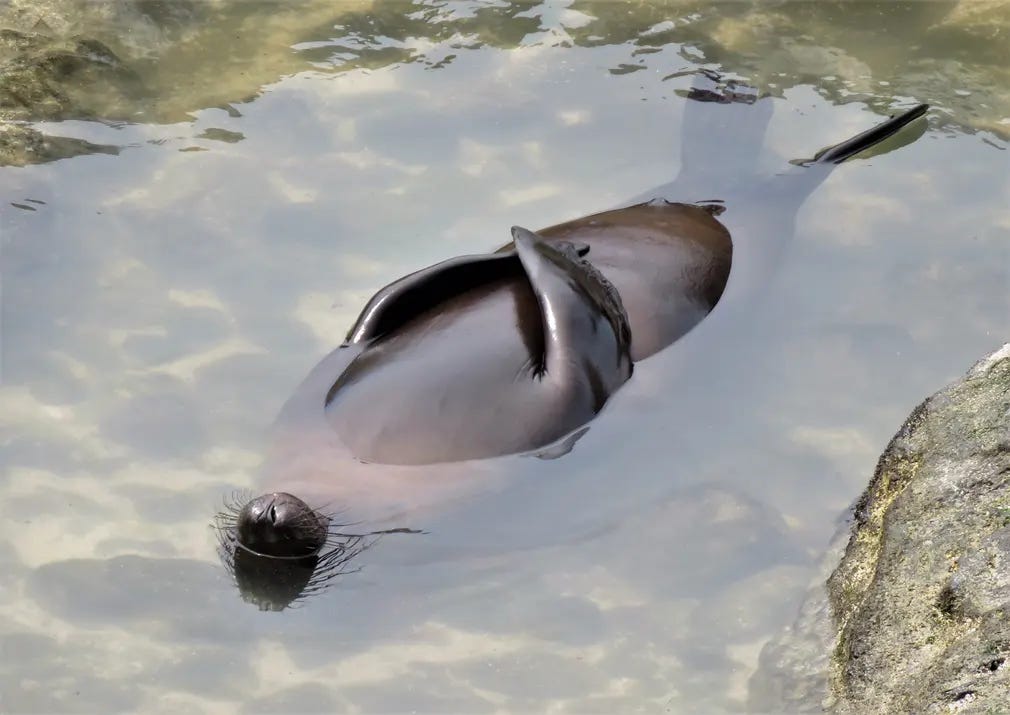 ---
That's all for this edition of Three Quarters. Do give us a share or a follow on Instagram if you're so inclined. If you've seen something interesting and coffee-related that you feel it might be good for me to cover, let me know. You can leave a comment or email me: ashleygiles@me.com